Tyler Kennedy Hockey
True professional training from a NHL Veteran.
Can You Keep Up?
Tyler Kennedy Hockey
True professional training from a NHL Veteran.
Can You Keep Up?
Tyler Kennedy + The Sharpening Dude
Blades provided by The Sharpening dude
We've teamed up with the best NHL Veteran, Tyler Kennedy brings an absolute show to the ice during his camps and lessons. His tireless work ethic instills a natural hunger for learning and winning in his students. Coach TK often travels during the summer, sharing his experience and knowledge with the next generation. Take a look at all the great things TK has to offer.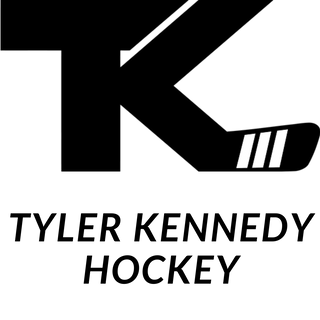 Lengendary Training
As a professional Ice Hockey Coach, I have become well-known and respected in greater Pittsburgh. After training with some of the world's greatest athletes, I developed unique and effective teaching methods. I focus on getting your body and mind focused on the game and preparing you to compete against the best.

I have been training athletes in the greater Pittsburgh area since my retirement. I am highly passionate about being active and healthy and developing the proper hockey techniques. I'm also extremely passionate about the game and ready to help my students improve theirs. I've been told I'm tough but understanding, and I give each player the individual guidance they need to exceed their potential.

It is very fulfilling to take everything I have learned, from playing with the best players in the world and working with the best coaches, organizations, and trainers - then bottle all of that into my own Tyler Kennedy Hockey program for my students. I have so much to give to the youth hockey community. I want to push, guide, and teach kids to enjoy the game while fine-tuning their technique and working from the bottom up. I give you the necessary skills to improve your game. I believe in my program and know it will create a more developed, complete player that will get them to where they want to be.

I expect you to give it your all, put in the work, and know how to HAVE FUN on the ice. I hope to instill my passion in every player I work with.