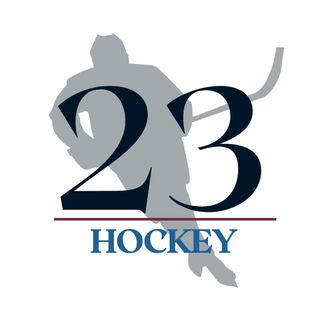 23 Hockey
class is in session
don't forget your motivation
23 Hockey is an innovative hockey academy offering advanced training to elevate your game to a new level.
The number 23 signifies new beginnings, innovation, transformation and progress.

23 Hockey promotes a fun and positive training environment to enable peak performance. Without fun and encouragement, development is impossible.

The success of the program is measured by the impact we make in the overall lives of our players.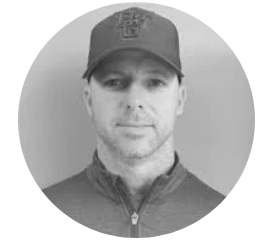 craig desjarlais
Craig has over 25 years experience coaching and working as a skill development director for some of North America's most established hockey training programs.

Craig enjoyed a successful playing career both at the NCAA D1 Collegiate and Professional level. Since retiring as a player in 2005, he has owned and operated his own company based out of Leesburg VA. During his college playing career, Craig took an early interest in coaching and training during the off season working at some of the most prestigious hockey academies in North America and has since turned his focus to coaching. Craig took his first instructor job at the age of 18 with Huron Hockey School and today at the age of 46 hasn't slowed down. Craig currently works as a Hockey Director, Head Coach, and within our regional USA Hockey Governing Body to continually improve the youth hockey product.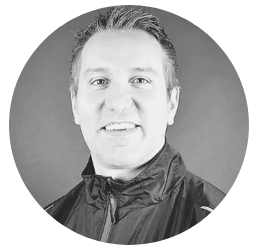 Doug Sheperd
Doug Shepherd is a professional hockey skating and development coach. A graduate of Rensselaer Polytechnic Institute, and former Assistant Captain of the RPI Men's Hockey Team, Doug enjoyed a productive career at both the NCAA Div. I and Professional levels.

Doug worked in player development roles for the Winnipeg Jets, Manitoba Moose (AHL), and the University of Prince Edward Island and is currently an NHLPA Certified Player Agent with Achieve Sports Management.

Doug has worked as a skating and development coach for some of the NHL's biggest stars. He has advised and helped several players from the DMV reach the junior and college hockey ranks.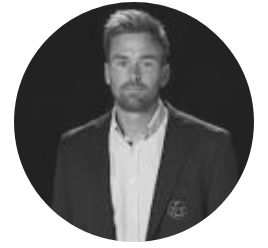 joakim KARLSSON
Joakim Karlsson grew up in Koping Sweden and played his youth hockey there before leaving for Junior Hockey at the age of 15. After a successful junior career and brief stint in professional hockey, Joakim transitioned his hockey passion into coaching.

Early success as a coach landed him in a Swedish Professional Club called Leksands IF where he coached both the U16 Team and was hired as their youth hockey director. Karlsson coached the Leksands IF team to a bronze medal at the Sweden National Championships, and many of his players were drafted into the NHL, were recruited to play D1 in the United States, and Major Junior Hockey in Canada.

Sweden has always been the benchmark for developing hockey players, and adding a hockey mind like Joakim to 23Hockey will offer our players a unique perspective in hockey training. Both of Joakim's sons are currently enjoying successful hockey careers. Jack (20) is a freshman at Stevenson University and Lucas (17) will be playing for the New Jersey Titans (NAHL) next season.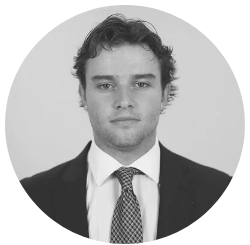 JACK BRACKETT
Jack Brackett is a Northern Virginia success story, born and raised in Manassas VA, and played his youth hockey locally before leaving home at the age of 16 to enjoy a successful junior career. During his 4 seasons of junior hockey, Jack played in the NCDC, NAHL, BCHL and USHL while earning a scholarship to play at RPI, a very historic and successful D1 school in the ECAC. Jack is currently a Junior at RPI.

Jack has found success in hockey through hard work and determination. His best asset is his skating and tenacious work ethic. Jack will be a tremendous addition to the 23Hockey staff helping to develop and mentor our regional players. Jack is living proof that players from the DMV have every opportunity to accomplish their hockey goals with passion and commitment to excellence!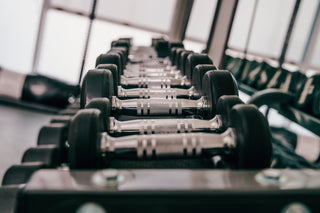 Results Driven
23 Hockey puts you in the driver's seat of your success. Coaches guide you as you put in your motivation and dedication, demanding better results each session.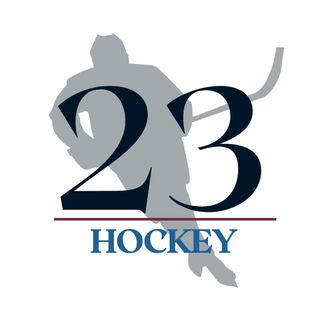 "23 Hockey absolutely pushed me to my max during training. Coach Doug knew just what to say to get me to give it my all. In the end I felt like I could take on the world."
"Coach Craig has a way of explaining complicated plays in separate roles so I know what I'm doing out there. I can't wait to put these drills and plays into a game!"